You like a guy and want to ask him some questions? Don't worry we are here to help you out. Here are some questions that you can ask to a guy you like.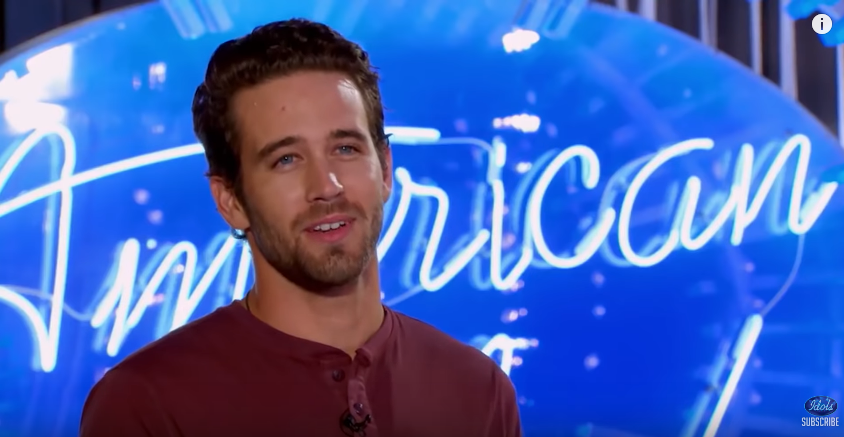 Question 1: Which is your dream place to visit?
He will definitely have some plans to visit his dream place. People usually don't ask such questions to guys but guys love to answer such questions. Try question from our list of best Deep questions to ask a guy.
Question 2: If you can change one thing about girls in general, what would it be?
Yeah, guys wanted to change a lot about girls. What your guy specifically wanted to change he will tell you. If you have that habit, try to get rid of it.
Question 3: What you can replace your life with a movie star, who would it be?
It's actually a fun question and obviously a fiction. He will love to replace his life with his favorite male movie star. If you want you can also ask him some deep type of questions to engage him more.
Question 4: What do you think is best about yourself?
He will show off some of the things about himself, and you get to learn some new things about him. Try and ask him to tell you things you don't know about him. Don't worry it's a win win situation.
Question 5: Who was the worst leader in our country?
It's a serious question for a serious personality. Serious guys mostly love to talk about politics and stuff. You can ask them such questions to start a conversation.
Question 6: What was your favorite time pass as a kid?
He will tell you about some of the embarrassing things he was into when he was a kid.  Boys waste time on different stupid things they don't play like girls.
Question 7: What is the most stupid thing you have done?
Its great way to explore him. Asking him such questions will help you understand him better in different situations.
Question 8: Which is your favorite phone these days?
Guys are really into mobile and tech gadgets. He will love to tell you about his new dream mobile. Guys mostly prefer specs instead of look or brand of mobile. So don't be surprised if he just name some random company instead of Samsung or IPhone.
Question 9: Who is over rated superstar in Hollywood?
Now you just clicked his mind as critic. He will explain to you why that superstar is not a superstar. Just listen and have fun and keep the conversation as long as you want by adding related stuff into it.
Question 10: If you were our president for a day? What will you do first?
This question is more like an exam for him. You will see how creative he is at solving such problems. If he is not that interested in politics and issues in your country he might go blank. If he is a guy who really think about problems in your country, he will reply with detail. On asking about the first thing, he will chose the biggest problem to solve according to his mind.
Question 11: How you handle pressure in problematic situations?
Get yourself ready to listen to his awesome problem solving skills. He might give you different examples on how he managed some of the biggest problems. He will definitely inspire you from his words. Do you  know about the game 21 questions? You should try that too.
Question 12: What is the one thing that really pissed you off but turned out to be no big deal?
It's actually a fun question to answer, but also very informative. He will tell you about strange things that happened with him in past. His answer also gives you some sort of analysis about his personality. And yes it involves storytelling and guys love to tell stories about themselves.
Question 13: What you really want to change about yourself?
Guys are really smart when it comes to telling something bad about themselves. He will tell you something cool, but bad at the same time. E.g. I work 24hr a day and I really want to change this habit as it's not good for health.
Question 14: What event in life have made the biggest impact on you?
It's actually one of the best deep questions to ask a guy. Why it's a best question, because it's all about storytelling. As I told you before guys love to tell stories about themselves. He will tell you what changed his life.
Question 15: What you found difficult about people around you?
It's not a straight question he can come up with lots of different answers to this question. So it's pretty hard to guess what kind of answer he'll going to come up with. But it's a great question to explore his mind.
Question 16: What's the biggest fear you have?
Yes, we all have fears in our life. Whether those fears are about the world at large or ourselves. This question can really lead you people to a serious conversation but remember sharing fears can help to create strong bond between people. If he is sharing his fears with you means he likes you. He want you to know about him better.
Question 17: If you were given 10 million dollars to do something that you can't, will you?
It's actually a funny question to ask a guy. And it can tell you about his personal morals and values. This questions can tell you a lot about his personality. Is he willing to do anything for money or he can stop himself.
Question 18: Do you think you need to learn new skills?
Yes, we sometimes need new skills. But we have a lot of excuses of why I can't learn those now. Guys likes to think they are experts at lots of things. But to be honest, we are actually average or below average at most things. For example just think about how many guys will admit that they are below average drivers. All guys will say I'm an expert when it comes to driving.
Question 19: What is the most stupid thing people do now and will regret later in life?
Just for a second go back in past, about 20 years ago and you'll find plenty of things that people don't do now because they think it's stupid. Same is going to happen after 20 years from now. Ask him this question from our list of deep questions to ask a guy he will love to answer such question. You should also consider asking him some kind of personal questions.
Question 20: What double standard you think guys have?
Guys have lots of double standards. They mostly don't admit when it comes to double standards. If you really want to explore him deeply this question is for you. His answer to this question will tell you a lot about himself.
So these were all the deep questions that you can ask any guy you like. Hope you enjoyed reading these.
Thank you