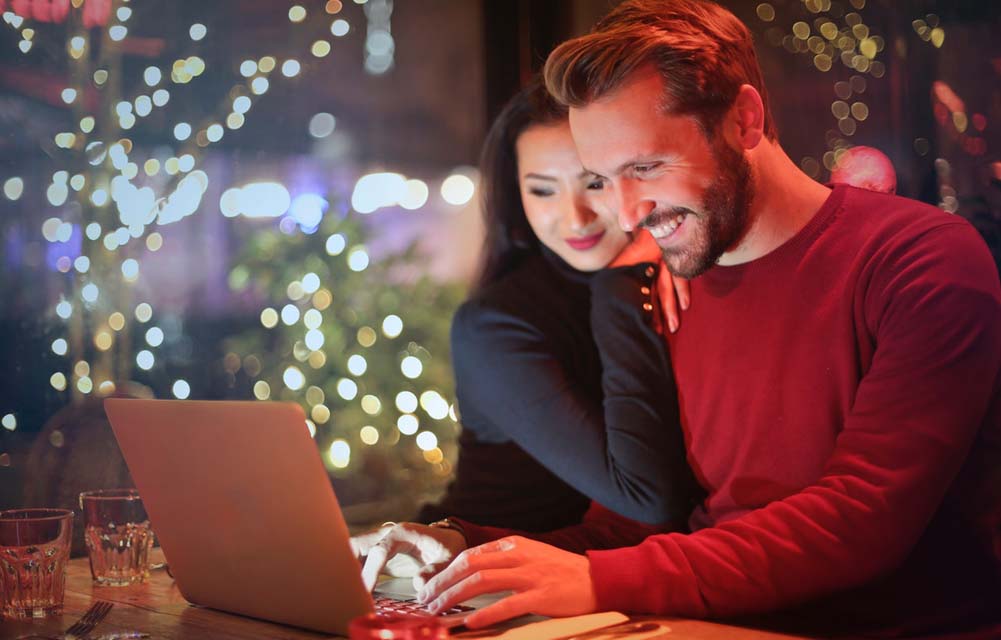 How do you move from acquaintance to friend? How do you strengthen and deepen a growing relationship? How do you connect with friends, family members, and colleagues while beginning to understand each other on a more intimate level?
The answer: deep questions!
INTRODUCTION
Deep conversations give us perspective and help us to examine both our own beliefs and the beliefs of those around us. They allow us to form more substantial and meaningful connections (when compared to surface-level, small-talk conversations).
While reading this blog, we invite you to join us as we explore the heart, soul, and mind.
Our goal is to help you open doors and build relationships. Don't rush into asking all these questions at once. Many are difficult, thought-provoking questions. So take your time and ask them wisely.
CONVERSATION TOPIC
Different situations call for unique deep questions. We have organized deep questions into the conversation topics below to help you identify the right questions for each social situation.
Personal
Thought-Provoking Questions
Would You Rather
Ice Breakers
Trivia
PERSONAL
Would you like to know more about yourself or someone in your life? Asking deep questions about someone's life, hope, dreams, and beliefs can help you get to know others on a deeper level. Our lists of personal questions are designed to help you connect with friends, colleagues, family members, partners, and yourself.
Questions to Ask Anyone
Questions to Ask Yourself
Questions to Ask a Girl
Questions to Ask a Guy
THOUGHT-PROVOKING QUESTIONS
What are your thoughts on the universe, creation, or the meaning of life? Where do you stand on some of life's most interesting philosophical conundrums? Thought-provoking questions encourage you and your companions to expand your minds and delve into the world around you.
(Read More)
WOULD YOU RATHER
The most challenging two-answer questions you've ever encountered! From funny to serious and everywhere in between, our "would you rather" questions encourage you and your companions to give answers to impossible questions.
(Read More)
ICE BREAKERS
Ice breakers are designed to turn casual acquaintances into fast friends. Whether it's a work retreat, a first date, or hanging out with new friends, these ice breaker questions will help you get past the awkward small talk and into real conversations.
(Read More)
TRIVIA
Are you looking for a fun activity for you and your friends, family, or colleagues? We have a wide variety of trivia questions designed for any occasion. Whether you want hard trivia, funny trivia, or to test your random knowledge, we have the trivia set for you.
(Read More)
RULES TO HAVING A DEEP CONVERSATION
Here are some general "rules" that are always worth considering when asking deep questions.
Rule 1: Pick the Correct Time and Place
Time and place are incredibly significant.
Let's suppose you're meeting someone for the first time or chatting with someone at a mutual friend's birthday; deep questions aren't always ideal conversation topics.
However, if you're on a third date, gazing with your partner at the stars, these conversations can help to improve your connection. Knowing when and where to start a conversation is just as important as knowing how to start a conversation.
Rule 2: Know Your Company
A hangout or your first date is not always the best time to start a deep conversation. As a general rule, it's not a bad idea to keep things simple until you're confident that you're both comfortable enough to have an in-depth discussion. That said, please take this with a grain of salt; as with anything, it depends on the people involved.
Whenever you begin to approach deep conversations, watch your companion's body language. For example, hunched shoulders, nervous shifting, or defensive posturing are all potential cues that may indicate someone is not interested in the conversation.
Don't push if the person you're talking with doesn't feel comfortable. Every person opens up at their own pace. If someone says they're not ready to talk about deep or personal topics, try not to feel offended.
Rule 3: Equally Participate in the Conversation
Asking too many questions in quick succession can run the risk of coming across as too aggressive. One of the biggest mistakes that you can make is keeping the conversation one-sided.
It's essential to open up too if you want your companion to feel comfortable with you. It's a two-way road. You give, and you take. Deep questions must lead to in-depth discussions.
Rule 4: Use These Deep Questions Wisely
These questions carry a lot of weight, and as such, it's worth reinforcing the following suggestion:
Don't just fire off one question after the other.
Take your time and ask just one question at a time. After that, use the person's response to dive deep into the conversation. Don't just rush to ask a question, listen to the answer, and move on. This isn't something to do to be checked off a list.
Rule 5: Be Open and Understanding
Deep questions are designed to encourage people to share their beliefs, hopes, desires, and fears. Sharing these parts of yourself can be scary and leave you (or your companion) feeling vulnerable. Therefore, it is always important to approach these conversations with openness and understanding. Respond to your companion's responses with interest and kindness, not judgment or dismissal.
There's a ton of potential when it comes to asking & answering deep questions. Be patient, enjoy the moment, and have fun!
If you have any questions or comments along the way, please feel free to connect with us. We welcome your thoughts and greatly appreciate your feedback.