20 Deep Questions To Ask a Guy About Life – To know More About his Personality
Are you looking for deep questions to ask a guy about life? Yes, you are at the right spot. We have prepared a list of deep questions that you can ask any guy with commentary on them. Commentary will help you understand the question better.
Asking questions about life doesn't mean you should ask him things only, which involve life as a sentence in it. It would be best if you always asked diverse questions so that the guys enjoy answering them.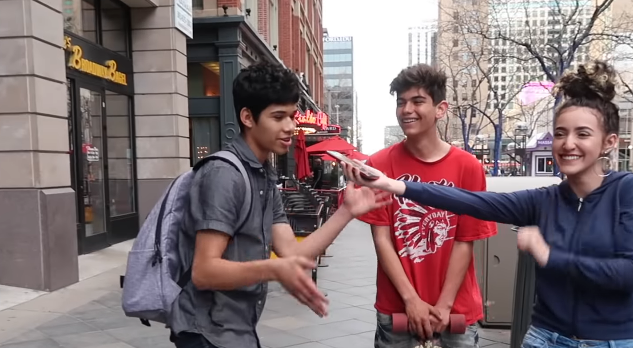 Question 1: What's the most fun thing you have done in your life?
If you are interested in listening long or short funny stories, it's an excellent question to ask your guy. Ask him this question and let him speak.
Question 2: Do you want to learn any musical instrument?
If he is already good at something, he will not waste time and tell you immediately.
Question 3: What is your best pickup line?
Guys have special moves when it comes to picking up lines. Ask him this question to have a good laugh.
Question 4: Do you have an ultimate goal to achieve in life? What's your plan to achieve your goal?
The question is more about his future personal plans on how he is approaching his plans. It is a deep question to ask a guy.
Question 5: What are some big first world problems?
If you want to have a decent talk with your guy, it's a very worthy question to ask a guy.
Question 6: Do you believe in saving money or spending money?
It is an excellent question for the long run; you must know this side of his nature. It will save you from bigger problems in the future. Some guys don't care about saving money. They love to spend whatever they have in their pocket. It's not a good thing.
Question 7: Have you ever faced any injury?
To know about his medical history, you must ask such a question to save yourself from any shock in the future.
Question 8: If the earth was about to end and people have the choice to move on any other planet, will you stay or move?
Again a fiction based question about the end of the earth, you guys can talk about this topic for hours and hours.  Get a bit more detail about the end of this world to have a proper conversation.
Question 9: Have you ever met a stranger who made your day?
It can happen, we meet strangers daily, and they do little stuff that can make us happy.
Question 10: Do you know any magic trick?
Yes, not everyone, but you can say at least 40% of guys know card tricks.
Question 11: If you open a business, what will you name your business?
It's a good question to know about his business plans and also to have some fun.
Question 12: What you idealize the most in life?
To know his side of life, this is one of the cutest questions to ask a guy.
Question 13: Do you feel a little jealous of someone is super talented?
The question is designed to know about his inner self.
Question 14: If you could add any rule on social networks, what would it be?
We all face different problems on social networks and want to change certain things on those networks. It's an excellent question to ask a guy.
Question 15: Who is your favorite funny movie actor?
Funny is a different category we all love to watch. Everyone has their own choice; it's a delightful question to ask a guy.
Question 16: Do you have any little wish that was not fulfilled yet?
If you can fulfill his wish, you should.
Question 17: What's the most boring hobby you found familiar in people?
Just laugh at his answer if he is right. No, doubt its an excellent exciting question to ask a guy.
Question 18: Do you have any unique story for your children "When I was young, I used to …"?
It's a hilarious question to ask a guy. He will laugh while replying to your question.
Question 19: What's the best part of the weekends?
To have a sweet chit chat, it's an excellent smooth question to ask a guy. Ask this question, and you will enjoy his answer.
Question 20: Do you know about something extraordinary that people do?
People are so strange when it comes to doing stuff. He must have heard something strange or have seen people doing something really strange for him. It's a good interesting question from our list of Deep questions to ask a guy.
So these were all the deep questions to ask a guy about life. We hope you enjoyed reading all our questions.
Thank you