You must be looking for Interesting questions to ask a girl to get to know her, Don't worry we have prepared a list of questions for you that will definitely help you to have a interesting conversation with her. Don't just ask all the questions in a single conversation. Also try to ask the questions in your own natural style.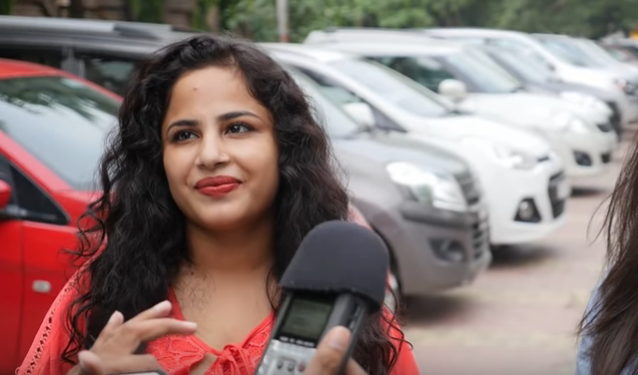 List of Interesting Questions To Ask a Girl To Get to know Her:
1. Have you ever planned any business? If you get a chance to start it, what would you name your business?
Ask this interesting question to know if she is planning to have a business in near future.
2. Do you sing in bathroom while taking shower? How good are you at singing?
Adding shower line will give her bit confidence as mostly people sing in bathrooms. She will tell you the truth about her voice as a singer. If you are shy and want to ask her these questions over text, just do it.
3. Ever planned to have a fighting conversation with someone at night but wake-up with all your motivation and planning gone?
It's deeply designed question. The answer to this question is yes. We all do that. Because our brain trash the bad memories out while sleeping. The purpose of this question is just to shift her interest on your talk.
4. If you get a chance to rename yourself, what's going to be your new name?
Is she happy with her name? What is her favorite name other than her own name? Know all this by simply asking this question.
5. What is a dream house for you?
For some people a small apartment is a dream house but for some having a bigger house with everything in it is dream house. Ask her this question to know her better.
6. So far what is you most memorable moment in life?
Memories are mostly interesting. Ask her this question and know her about the beautiful memories she had in past.
7. Do you prefer to have dinner with someone who is asking you this question?
It's a nice way to ask her for dinner. Just remember simple things, works as magic.
8. I don't know how to cook but I really want to cook something, would you help me out?
If you want to invite her to your place in a nice way ask her this question.
9. What was your age when you first met your best friend?
If you want to impress her you must know about her relationship with her best friend.
10. What is best time pass for you?
What she do to kill time. This question is to know about her activities in general.
11. What is your specialty that people don't know about?
We all have special things that people don't know about. But upon asking we love to talk about our specialty.
12. Do you imagine yourself in movies while watching them?
To explore her more and to have an interesting conversation with her you must ask this question to her.
13. Which is your favorite sports of all time?
It's a direct question to know about her interest in sports.
14. If you get a chance to become actress with role of your choice, which role you prefer for yourself?
Simply ask this interesting question, to know what she thinks about herself as a person.
15. What you consider in first impression while meeting someone?
What things she notice in others on first meeting? Ask this interesting question from our list of interesting questions to ask a girl.
16. What was my first impression on you?
If you want to know about your own impression just ask it directly. Don't shy or try to hide your feelings.
17. What you did on your graduation?
Just to make a smile and bring her memories back. Ask her this question. Try asking these questions if you like her.
18. If you can only choose to eat one specific food for rest of your life, what would you choose?
To know her all-time favorite food you must ask this easy designed question.
19. If you can get powers to change any habit of yours, what would it be?
To know about her bad habits you must ask this question. If she wanted to change some in herself it must be something wrong.
Not satisfied, No problem try these 20 More questions.
So, these were all the Interesting questions to ask a girl to get to know her, We hope you enjoyed all our questions. Thank you!