21 Questions to Ask a Girl
21 Question is a famous game which we all play to know each other on a better level. 21 Questions to ask a girl is specifically designed for boys to play with girls to know her on more deeper level. You will understand her feelings much better after playing this 21 questions game with her.
1. What makes you happy?
This is simple question from 21 questions to ask a girl list but trust us you will know what makes her happy. She will tell you about everything that makes her happy in life. This question will resolve all your problems for future as you know what makes her happy.
2. How do you manage tensions?
We all have different ways to manage our tensions. How exactly someone manage his tensions is something worth knowing. Girls love to discuss their problems. Because girls mostly have more problems than regular men and have proper plans to manage those problems. Ask her she will definitely love to answer this question.
3. What you prefer the most love without worrying about money or love with money?
This question will tell you what she prefer. If she says love with money that means she is practical about life and things. She knows that at the end we need money. If she is saying love without worrying about money means she is pure at heart and don't really care about money. She knows that money can't be a replacement for good time with love ones.
4. If you get a chance to move somewhere, where you want to go?
Not just girls, we men also have plans to move to some place. Girls love to tell you where they want to go if get a chance. Just know her plans and help her to reach those plans.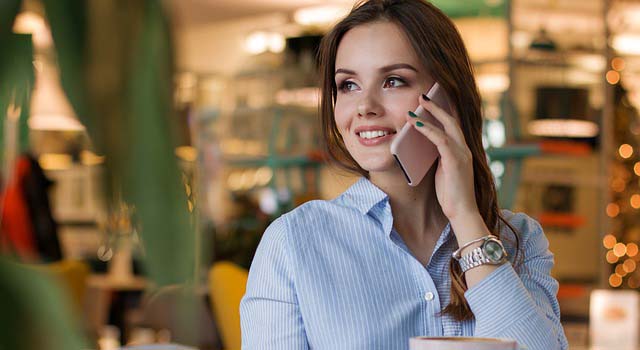 5. What is happiness for you?
Everyone have his/her own definition of love. Some people love to play games, some love watching movies etc. What's her definitions will tell you deep things about her.
6. What is the most important thing that you want to achieve in life?
Life goals are important. If she has some goals to achieve in life means she have a clear visions and know what she wanted to achieve. Such type of people mostly achieve things on time.
7. Do you love animals?
If someone love animals that means he/she is caring. Even if she says yes ask bit more related questions e.g. do you have any pet? Or which is your favorite animal? Etc.
8. Who you love most your mother or father?
She'll might say I love them equally. Just ask her bit more. She will eventually tell you the one she loves more. That way you will know her more either she is close to her mother or father.
9. If you have all the money, where would you like to live? In small house or big villa type thing?
Even if she says in big house does not mean she is greedy. It's just her dream to be in big house or villa. If you can fulfill that dream that's great; if not don't worry.
10. Do you consider yourself a sensitive person?
It's good thing to know in 21 questions to ask a girl list. If she is sensitive you have to take care of every small detail about her. Sensitive people are super caring in nature.
11. Do you want to do something for poor people?
She must have a bigger vision if she is thinking about helping people. Such people have great minds.
12. Do you have a creative mind?
Not all but very few people have creative minds. Such people love to create new things and always want to make something new out of nothing. You are lucky, if she is creative. Creative people must have done creative things. Upon asking she will tell you about those things.
13. What is fitness for you?
Some people consider lifting heavy weights as fitness or being shred all the time. It's not true. Being shred doesn't mean you are fit and healthy. Ask her definition of fitness and it will help you keep up with her in future and you will know her more in a better way.
14. Which is your favorite spot for dinner?
Asking spot basically tells you about her taste. What kind of food she likes and you can even offer her to have a dinner with you on that spot. Most likely she is going to say yes.
15. What would you prefer? Comfort of your home bed or night under stars.
This question will tell you about her comfort zone. If she is saying "home bed" that means she likes to stay home than going out. If she says "night under stars" that means she loves to go out and live her life freely and she is more romantic.
16. Do you believe in God? What is your definition of God?
It good to know her religion before going further. Ask her this question and let her tell you what she believes.
17. Do you pray to your God? How often.
This question will tell you how much she actually believes. Just saying something our actually involved in that thing.
18. Do you believe in real magic? Is it actually exist or just a fiction.
Some people say magic exist and some say it's just illusion and tricks. This questions in list of 21 questions to ask a girl will tell you what type she belongs to.
19. What is your best life experience?
It's really tempting question to ask a girl. Girls love to express themselves. We all face different things in life and some of our experiences remain with us forever. She will tell you and it's a good thing to know for future.
20. How you manage hard times in life?
This is a critical question to ask a girl. How someone handles hardships in life. Her reaction to certain events matters a lot. She will tell you and you will definitely know her better.
21. Do you admit your mistakes? If you know you are wrong.
That's one of the best question to ask a girl. Some people admit mistakes and if she says yes, that's a really positive thing in her.
That's all from 21 questions to ask a girl. If you want to say something write down in comments. If you like and want to send your questions you can on Facebook or email us on given mailing address.
If you want to say something you can by writing down in comments. Thank you
@Team,